Month:
December 2014
The WordPress.com stats helper monkeys prepared a 2014 annual report for this blog.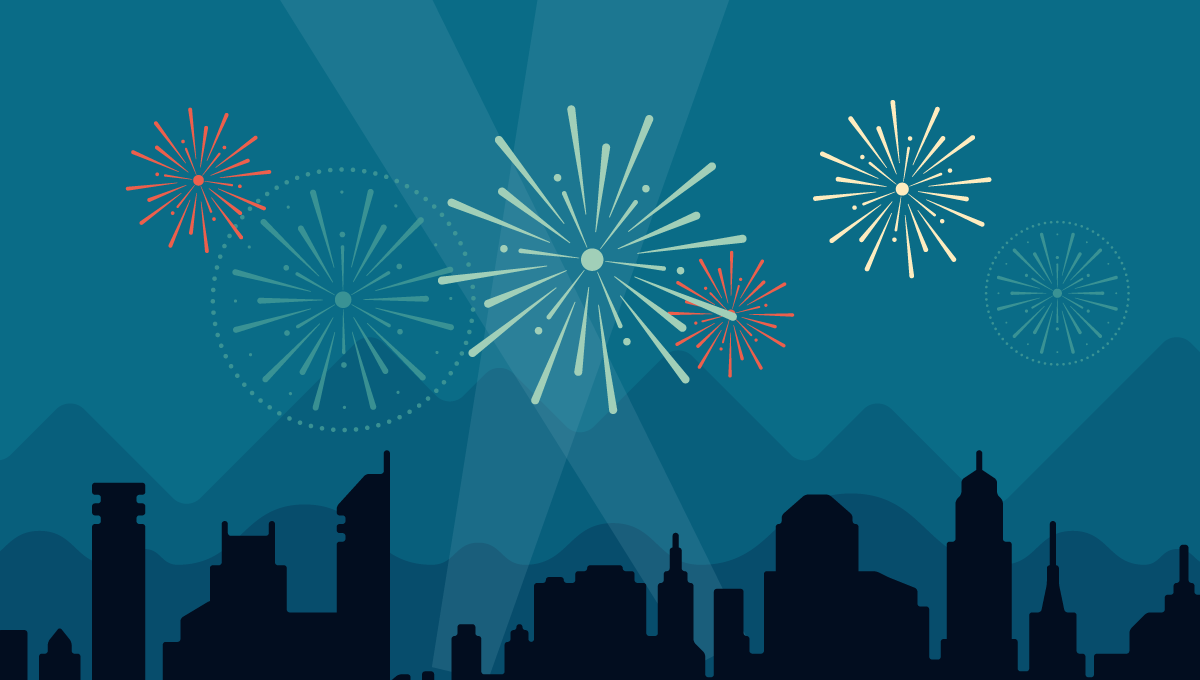 Here's an excerpt:
The concert hall at the Sydney Opera House holds 2,700 people. This blog was viewed about 13,000 times in 2014. If it were a concert at Sydney Opera House, it would take about 5 sold-out performances for that many people to see it.
WHAT YOU NEED TO KNOW
Never has so much been crammed into one word. Depression feels terrifying. Your world is dark, heavy, and painful. Physical pain, you think, would be much better—at least the pain would be localized. Instead, depression seems to go to your very soul, affecting everything in its path.
Dead, but walking, is one way to describe it. You feel numb. Perhaps the worst part is that you remember when you actually felt something and the contrast between then and now makes the pain worse.
So many things about your life are difficult right now. Things you used to take for granted—a good night's sleep, having goals, looking forward to the future—now seem beyond your reach. Your relationships are also affected. The people who love you are looking for some emotional response from you, but you do not have one to give.
Does it help to know that you are not alone? These days depression affects as much as 25 percent of the population. Although it has always been a human problem, no one really knows why. But what Christians do know is that God is not silent when we suffer. On every page of Scripture, God's depressed children have been able to find hope and a reason to endure. For example, take 2 Corinthians 4:16-18 (ESV):
So we do not lose heart. Though our outer self is wasting away, our inner self is being renewed day by day. For this light momentary affliction is preparing for us an eternal weight of glory beyond all comparison, as we look not to the things that are seen but to the things that are unseen. For the things that are seen are transient, but the things that are unseen are eternal.

Come to God with your suffering

You can start to experience the inward renewal that the apostle Paul experienced when you come to God with your suffering. God seems far away when we suffer. You believe that He exists, but it seems as if He is too busy with everything else, or He just doesn't care. After all, God is powerful enough to end your suffering, but He hasn't.

If you start there, you'll reach a dead end pretty quickly. God hasn't promised to explain everything about what He does and what He allows. Instead, He encourages us to start with Jesus. Jesus is God the Son, and He is certainly loved by his heavenly Father. Yet Jesus also went through more suffering than anyone who ever lived!

Here we see that love and suffering can co-exist. And when you start reading the Bible and encounter people like Job, Jeremiah, and the apostle Paul, you get a sense that suffering is actually the well-worn path for God's favorites. This doesn't answer the question, Why are you doing this to me? But it cushions the blow when you know that God understands. You aren't alone. If we know anything about God, we know that He comes close to those who suffer, so keep your eyes open for Him.

God speaks to you in the Bible

Keep your heart open to the fact that the Bible has much to say to you when you are depressed. Here are a few suggestions of Bible passages you can read. Read one each day and let it fill your mind as you go about your life.

Read about Jesus' suffering in Isaiah 53 and Mark 14. How does it help you to know that Jesus is a man of sorrows and acquainted with grief?
Use the Psalms to help you find words to talk to God about your heart. Make Psalm 88 and Psalm 86 your personal prayers to God.
Be alert to spiritual warfare. Depressed people are very vulnerable to Satan's claim that God is not good. Jesus' death on the cross proves God's love for you. It's the only weapon powerful enough to stand against Satan's lies. (Romans 5:6-8, 1 John 4:9,10)
Don't think your case is unique. Read Hebrews 11 and 12. Many have walked this path before you and they will tell you that God did not fail them.
Remember your purpose for living. (Matthew 22:37-39, 1 Corinthians 6:20,  2 Corinthians 5:15, Galatians 5:6)
Learn about persevering and enduring. (Romans 5:3, Hebrews 12:1, James 1:2-4)

WHAT YOU NEED TO DO

Try one step at a time

Granted, it seems impossible. How can someone live without feelings? Without them you have no drive, no motivation. Could you imagine walking without any feeling in your legs? It would be impossible.

Or would it? Perhaps you could walk if you practiced in front of a large mirror and watched your legs moving. One step, wobble, another step. It would all be very mechanical, but it could be done.

People have learned to walk in the midst of depression. It doesn't seem natural, though other people won't notice either the awkwardness or the heroism involved. The trek begins with one step, then another. Remember, you are not alone. Many people have taken this journey ahead of you.

As you walk, you will find that it is necessary to remember to use every resource you have ever learned about persevering through hardship. It will involve lots of moment by moment choices: 1) take one minute at a time, 2) read one short Bible passage, 3) try to care about someone else, 4) ask someone how they are doing, and so on.

You will need to do this with your relationships, too. When you have no feelings, how to love must be redefined. Love, for you, must become an active commitment to patience and kindness.

Consider what accompanies your depression

As you put one foot in front of the other, don't forget that depression doesn't exempt you from the other problems that plague human beings. Some depressed people have a hard time seeing the other things that creep in—things like anger, fear, and an unforgiving spirit. Look carefully to see if your depression is associated with things like these:

Do you have negative, critical, or complaining thoughts? These can point to anger. Are you holding something against another person?

Do you want to stay in bed all day? Are there parts of your life you want to avoid?

Do you find that things you once did easily now strike terror in your heart? What is at the root of your fear?

Do you feel like you have committed a sin that is beyond the scope of God's forgiveness? Remember that the apostle Paul was a murderer. And remember: God is not like other people—He doesn't give us the cold shoulder when we ask for forgiveness.

Do you struggle with shame? Shame is different from guilt. When you are guilty you feel dirty because of what you did; but with shame you feel dirty because of what somebody did to you. Forgiveness for your sins is not the answer here because you are not the one who was wrong. But the cross of Christ is still the answer. Jesus' blood not only washes us clean from the guilt of our own sins, but also washes away the shame we experience when others sin against us.

Do you experience low self-worth? Low self-worth points in many directions. Instead of trying to raise your view of yourself, come at it from a completely different angle. Start with Christ and His love for you. Let that define you and then share that love with others.

Will it ever be over?

Will you always struggle with depression? That is like asking, "Will suffering ever be over?" Although we will have hardships in this world, depression rarely keeps a permanent grip on anyone. When we add to that the hope, purpose, power, and comfort we find in Christ, depressed people can usually anticipate a ray of hope or a lifting of their spirits.

FREQUENTLY-ASKED QUESTIONS

Is it okay to get medication?

The severe pain of depression makes you welcome anything that can bring relief. For some people, medication brings relief from some symptoms. Most family physicians are qualified to prescribe appropriate medications. If you prefer a specialist, get a recommendation for a psychiatrist, and ask these questions of your doctor and pharmacist:

How long will it take before it is effective?
What are some of the common side effects?
Will it be difficult to determine which medication is effective (if your physician is prescribing two medications)?

From a Christian perspective, the choice to take medication is a wisdom issue. It is rarely a matter of right or wrong. Instead, the question to ask is, What is best and wise?

Wise people seek counsel (your physicians should be part of the group that counsels you). Wise people approach decisions prayerfully. They don't put their hope in people or medicine but in the Lord. They recognize that medication is a blessing, when it helps, but recognize its limits. It can change physical symptoms, but not spiritual ones. It might give sleep, offer physical energy, allow you to see in color, and alleviate the physical feeling of depression. But it won't answer your spiritual doubts, fears, frustrations, or failures.

If you choose to take medication, please consider letting wise and trusted people from your church come alongside of you. They can remind you that God is good, that you can find power to know God's love and love others, and that joy is possible even during depression.

What do I do with thoughts about suicide?

Before you were depressed, you could not imagine thinking of suicide. But when depression descends, you may notice a passing thought about death, then another, and another, until death acts like a stalker.

Know this about depression: It doesn't tell the whole truth. It says that you are all alone, that no one loves you, that God doesn't care, that you will never feel any different, and you cannot go on another day. Even your spouse and children don't seem like a reason to stay alive when depression is at its worst. Your mind tells you, Everyone will be better off without me. But this is a lie—they will not be better off without you.

Because you aren't working with all the facts, keep it simple. Death is not your call to make. God is the giver and taker of life. As long as He gives you life, He has purposes for you.

One purpose that is always right in front of you is to love another person. Begin with that purpose and then get help from a friend or a pastor.

Depression says that you are alone and that you should act that way. But that is not true. God is with you, and He calls you to reach out to someone who will listen, care, and pray for you.
Forming partners is key to performing ministry of any sought.We were blessed in getting some leverage with this organization to help us to be a blessing in a backpack to 3202 inmates getting out of prison or county jails in December and January. I was really blessed to get a close-up of how this blessing helps families and kids and communities.
The Program
We Provide Weekend Nourishment to School Children on the Federal Free and Reduced Meal Program
The Blessings in a Backpack program is simple. A passionate parent, teacher, nurse, counselor, community advocate or corporate supporter elects to start the Blessings in a Backpack program in a local school Once a school is adopted, Blessings in a Backpack will provide the program framework for implementation.
The next step is to fundraise to support the number of children your program will feed. You will also need to gather volunteers to manage the weekly logistics of getting the food from the grocer to the school or facility where the backpacks will be loaded with food for distribution. Blessings in a Backpack donates all program backpacks raised through national partnerships and funding. We also connect adopters across the country so they can share ideas and successes and so that you can learn how to run your new program. 100% of all monies raised for a new or existing school program go directly to food purchased for the backpacks.
Typical Backpack Food Items
The backpacks include ready-to-eat food items such as granola bars, peanut butter, tuna, crackers, mac & cheese, cereal, juice boxes, etc. Blessings in a Backpack reviews its standard menu with a nutritionist annually to make sure the food is kid-friendly, nutritious, non-perishable and easy-to-prepare. Please be aware, most of these kids live in a world where some food is better than no food.
The Results: Nourished Kids Ready to Learn
Students who participate in the Blessings in a Backpack program show marked improvement in school attendance, test scores, behavior, and health. Food is an essential building block, and in this case truly is a blessing, especially to a hungry child! Visit the Get Involved section of our site to find out the various ways in which you can help Blessings in a Backpack feed more children.
Blessings in a Backpack is a 501 (C) 3. Please click to see our most recent Form 990.
The word establish (sterizo) means to fix firmly or strengthen. Our heart is to be so wedded to the Lord that it cannot be moved despite the pressures brought against it. Becoming settled in the truth (2 Pet. 1:12), withstanding temptation, and enduring trials and suffering for our faith (Acts 14:22) all contribute to this work. Spiritual growth is a process that is not always easy but that bearsprecious fruit. Believers, redeemed by the precious [timios] blood of Christ (1 Pet. 1:19, NKJV), are of infinite value to the heavenlyFarmer. The word timiosis also used to describe the precious stones that symbolize believers who arebuilt on Christ, the foundation stone of God's spiritual temple, the church(1 Cor. 3:11-12). Paul likens unstable believers, on the other hand, to wood, hay and straw that will not last and will ultimately be consumed by fire when Christ comes (1 Cor. 3:12-15). It is important, therefore, to ask ourselves on a regular basis whether our energies are really directed toward what we value most, toward what and who is most precious to us!
Each one's work will become clear; for the Day will declare it, because it will be revealed by fire; and the fire will test each one's work, of what sort it is (1 Cor. 3:13, NKJV). Look at your life. What sort of work is it?
Peter. One of Jesus' "top" disciples. Walked on water, healed the sick, and even raised the dead. Pretty impressive credentials.
And yet Peter was just a "regular guy," just like you and me. He wasn't perfect. He knew what it meant to mess up. And he messed up a lot.
But despite his flaws, Peter knew what a Christian should look like. He even gave us a checklist; you can find it in 2 Peter 1:3-11.
Here some ways you can live your faith:
Know God. Peter says God "has given us everything we need for life and godliness through our knowledge of him" (2 Peter 1:3). So, to look like a Christian, we need to know God. And we do this through prayer, reading our Bibles, and hanging out with other believers
Flee temptation. Peter tells us to "escape the corruption in the world caused by evil desires" (1:4). Ask God often to protect you from sin, to give you the wisdom and courage to make good choices.
Show your stuff. Peter shows us what a Christian looks like when he tells us to "make every effort to add to your faith goodness; and to goodness, knowledge; and to knowledge, self-control; and to self-control, perseverance; and to perseverance, godliness; and to godliness, brotherly kindness; and to brotherly kindness, love" (1:5-7). Memorize that list of qualities, then "make every effort" to live them out daily.
Rate yourself. Peter says we should "possess these qualities in increasing measure" (1:8). Rate yourself on each of the qualities, using a scale of 1-10. (No 10s allowed, because 10s don't leave any room for improvement!) Ask a trusted friend to rate you on each as well.
Form a plan. First, thank God for those 8s and 9s; he's working in your life! Now ask yourself: "How can I improve in these other areas?" Pray about it. Read Bible passages about those qualities. Think of ways to put these things into action. You might pursue "knowledge" through an in-depth Bible study, or practice "brotherly kindness" by doing volunteer work on Saturday mornings.
Get a friend's help. Ask someone to hold you accountable, someone who will ask you the hard questions about how you're doing. Let's say you struggle with self-control, especially in the area of gossip. You need a friend who's willing to tell you when to pipe down. (Lovingly, of course!)
Listen to God. Be sensitive to the "nudging" of the Holy Spirit. God will remind you when you've messed up, and he'll let you know when you get it right.
Don't lose hope. Sure, you'll make mistakes—just like Peter did. But as you seek to live a godly life, you can cling to this promise from Peter himself:

"For if you do these things, you will never fall, and you will receive a rich welcome into the eternal kingdom of our Lord and Savior Jesus Christ" (1:11).