Month:
December 2014
The WordPress.com stats helper monkeys prepared a 2014 annual report for this blog.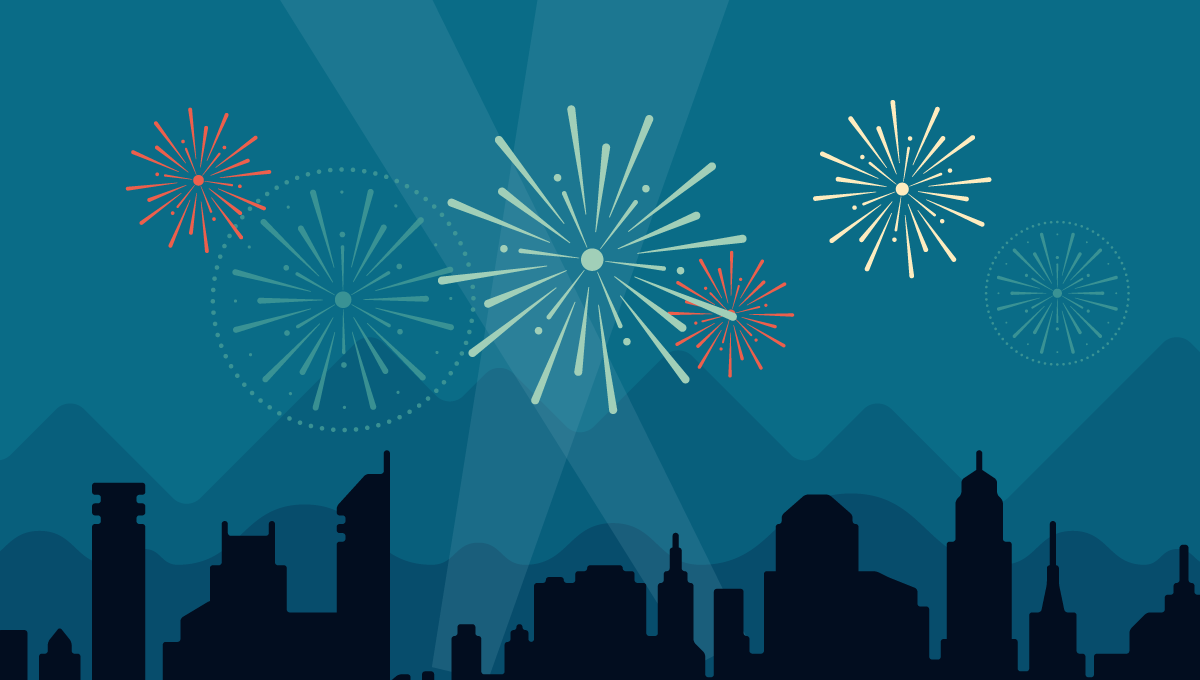 Here's an excerpt:
The concert hall at the Sydney Opera House holds 2,700 people. This blog was viewed about 13,000 times in 2014. If it were a concert at Sydney Opera House, it would take about 5 sold-out performances for that many people to see it.
WHAT YOU NEED TO KNOW
Never has so much been crammed into one word. Depression feels terrifying. Your world is dark, heavy, and painful. Physical pain, you think, would be much better—at least the pain would be localized. Instead, depression seems to go to your very soul, affecting everything in its path.
Dead, but walking, is one way to describe it. You feel numb. Perhaps the worst part is that you remember when you actually felt something and the contrast between then and now makes the pain worse.
So many things about your life are difficult right now. Things you used to take for granted—a good night's sleep, having goals, looking forward to the future—now seem beyond your reach. Your relationships are also affected. The people who love you are looking for some emotional response from you, but you do not have one to give.
Does it help to know that you are not alone? These days depression affects as much as 25 percent of the population. Although it has always been a human problem, no one really knows why. But what Christians do know is that God is not silent when we suffer. On every page of Scripture, God's depressed children have been able to find hope and a reason to endure. For example, take 2 Corinthians 4:16-18 (ESV):
So we do not lose heart. Though our outer self is wasting away, our inner self is being renewed day by day. For this light momentary affliction is preparing for us an eternal weight of glory beyond all comparison, as we look not to the things that are seen but to the things that are unseen. For the things that are seen are transient, but the things that are unseen are eternal.

Come to God with your suffering

You can start to experience the inward renewal that the apostle Paul experienced when you come to God with your suffering. God seems far away when we suffer. You believe that He exists, but it seems as if He is too busy with everything else, or He just doesn't care. After all, God is powerful enough to end your suffering, but He hasn't.

If you start there, you'll reach a dead end pretty quickly. God hasn't promised to explain everything about what He does and what He allows. Instead, He encourages us to start with Jesus. Jesus is God the Son, and He is certainly loved by his heavenly Father. Yet Jesus also went through more suffering than anyone who ever lived!

Here we see that love and suffering can co-exist. And when you start reading the Bible and encounter people like Job, Jeremiah, and the apostle Paul, you get a sense that suffering is actually the well-worn path for God's favorites. This doesn't answer the question, Why are you doing this to me? But it cushions the blow when you know that God understands. You aren't alone. If we know anything about God, we know that He comes close to those who suffer, so keep your eyes open for Him.

God speaks to you in the Bible

Keep your heart open to the fact that the Bible has much to say to you when you are depressed. Here are a few suggestions of Bible passages you can read. Read one each day and let it fill your mind as you go about your life.

Read about Jesus' suffering in Isaiah 53 and Mark 14. How does it help you to know that Jesus is a man of sorrows and acquainted with grief?
Use the Psalms to help you find words to talk to God about your heart. Make Psalm 88 and Psalm 86 your personal prayers to God.
Be alert to spiritual warfare. Depressed people are very vulnerable to Satan's claim that God is not good. Jesus' death on the cross proves God's love for you. It's the only weapon powerful enough to stand against Satan's lies. (Romans 5:6-8, 1 John 4:9,10)
Don't think your case is unique. Read Hebrews 11 and 12. Many have walked this path before you and they will tell you that God did not fail them.
Remember your purpose for living. (Matthew 22:37-39, 1 Corinthians 6:20,  2 Corinthians 5:15, Galatians 5:6)
Learn about persevering and enduring. (Romans 5:3, Hebrews 12:1, James 1:2-4)

WHAT YOU NEED TO DO

Try one step at a time

Granted, it seems impossible. How can someone live without feelings? Without them you have no drive, no motivation. Could you imagine walking without any feeling in your legs? It would be impossible.

Or would it? Perhaps you could walk if you practiced in front of a large mirror and watched your legs moving. One step, wobble, another step. It would all be very mechanical, but it could be done.

People have learned to walk in the midst of depression. It doesn't seem natural, though other people won't notice either the awkwardness or the heroism involved. The trek begins with one step, then another. Remember, you are not alone. Many people have taken this journey ahead of you.

As you walk, you will find that it is necessary to remember to use every resource you have ever learned about persevering through hardship. It will involve lots of moment by moment choices: 1) take one minute at a time, 2) read one short Bible passage, 3) try to care about someone else, 4) ask someone how they are doing, and so on.

You will need to do this with your relationships, too. When you have no feelings, how to love must be redefined. Love, for you, must become an active commitment to patience and kindness.

Consider what accompanies your depression

As you put one foot in front of the other, don't forget that depression doesn't exempt you from the other problems that plague human beings. Some depressed people have a hard time seeing the other things that creep in—things like anger, fear, and an unforgiving spirit. Look carefully to see if your depression is associated with things like these:

Do you have negative, critical, or complaining thoughts? These can point to anger. Are you holding something against another person?

Do you want to stay in bed all day? Are there parts of your life you want to avoid?

Do you find that things you once did easily now strike terror in your heart? What is at the root of your fear?

Do you feel like you have committed a sin that is beyond the scope of God's forgiveness? Remember that the apostle Paul was a murderer. And remember: God is not like other people—He doesn't give us the cold shoulder when we ask for forgiveness.

Do you struggle with shame? Shame is different from guilt. When you are guilty you feel dirty because of what you did; but with shame you feel dirty because of what somebody did to you. Forgiveness for your sins is not the answer here because you are not the one who was wrong. But the cross of Christ is still the answer. Jesus' blood not only washes us clean from the guilt of our own sins, but also washes away the shame we experience when others sin against us.

Do you experience low self-worth? Low self-worth points in many directions. Instead of trying to raise your view of yourself, come at it from a completely different angle. Start with Christ and His love for you. Let that define you and then share that love with others.

Will it ever be over?

Will you always struggle with depression? That is like asking, "Will suffering ever be over?" Although we will have hardships in this world, depression rarely keeps a permanent grip on anyone. When we add to that the hope, purpose, power, and comfort we find in Christ, depressed people can usually anticipate a ray of hope or a lifting of their spirits.

FREQUENTLY-ASKED QUESTIONS

Is it okay to get medication?

The severe pain of depression makes you welcome anything that can bring relief. For some people, medication brings relief from some symptoms. Most family physicians are qualified to prescribe appropriate medications. If you prefer a specialist, get a recommendation for a psychiatrist, and ask these questions of your doctor and pharmacist:

How long will it take before it is effective?
What are some of the common side effects?
Will it be difficult to determine which medication is effective (if your physician is prescribing two medications)?

From a Christian perspective, the choice to take medication is a wisdom issue. It is rarely a matter of right or wrong. Instead, the question to ask is, What is best and wise?

Wise people seek counsel (your physicians should be part of the group that counsels you). Wise people approach decisions prayerfully. They don't put their hope in people or medicine but in the Lord. They recognize that medication is a blessing, when it helps, but recognize its limits. It can change physical symptoms, but not spiritual ones. It might give sleep, offer physical energy, allow you to see in color, and alleviate the physical feeling of depression. But it won't answer your spiritual doubts, fears, frustrations, or failures.

If you choose to take medication, please consider letting wise and trusted people from your church come alongside of you. They can remind you that God is good, that you can find power to know God's love and love others, and that joy is possible even during depression.

What do I do with thoughts about suicide?

Before you were depressed, you could not imagine thinking of suicide. But when depression descends, you may notice a passing thought about death, then another, and another, until death acts like a stalker.

Know this about depression: It doesn't tell the whole truth. It says that you are all alone, that no one loves you, that God doesn't care, that you will never feel any different, and you cannot go on another day. Even your spouse and children don't seem like a reason to stay alive when depression is at its worst. Your mind tells you, Everyone will be better off without me. But this is a lie—they will not be better off without you.

Because you aren't working with all the facts, keep it simple. Death is not your call to make. God is the giver and taker of life. As long as He gives you life, He has purposes for you.

One purpose that is always right in front of you is to love another person. Begin with that purpose and then get help from a friend or a pastor.

Depression says that you are alone and that you should act that way. But that is not true. God is with you, and He calls you to reach out to someone who will listen, care, and pray for you.
Forming partners is key to performing ministry of any sought.We were blessed in getting some leverage with this organization to help us to be a blessing in a backpack to 3202 inmates getting out of prison or county jails in December and January. I was really blessed to get a close-up of how this blessing helps families and kids and communities.
The Program
We Provide Weekend Nourishment to School Children on the Federal Free and Reduced Meal Program
The Blessings in a Backpack program is simple. A passionate parent, teacher, nurse, counselor, community advocate or corporate supporter elects to start the Blessings in a Backpack program in a local school Once a school is adopted, Blessings in a Backpack will provide the program framework for implementation.
The next step is to fundraise to support the number of children your program will feed. You will also need to gather volunteers to manage the weekly logistics of getting the food from the grocer to the school or facility where the backpacks will be loaded with food for distribution. Blessings in a Backpack donates all program backpacks raised through national partnerships and funding. We also connect adopters across the country so they can share ideas and successes and so that you can learn how to run your new program. 100% of all monies raised for a new or existing school program go directly to food purchased for the backpacks.
Typical Backpack Food Items
The backpacks include ready-to-eat food items such as granola bars, peanut butter, tuna, crackers, mac & cheese, cereal, juice boxes, etc. Blessings in a Backpack reviews its standard menu with a nutritionist annually to make sure the food is kid-friendly, nutritious, non-perishable and easy-to-prepare. Please be aware, most of these kids live in a world where some food is better than no food.
The Results: Nourished Kids Ready to Learn
Students who participate in the Blessings in a Backpack program show marked improvement in school attendance, test scores, behavior, and health. Food is an essential building block, and in this case truly is a blessing, especially to a hungry child! Visit the Get Involved section of our site to find out the various ways in which you can help Blessings in a Backpack feed more children.
Blessings in a Backpack is a 501 (C) 3. Please click to see our most recent Form 990.
The word establish (sterizo) means to fix firmly or strengthen. Our heart is to be so wedded to the Lord that it cannot be moved despite the pressures brought against it. Becoming settled in the truth (2 Pet. 1:12), withstanding temptation, and enduring trials and suffering for our faith (Acts 14:22) all contribute to this work. Spiritual growth is a process that is not always easy but that bearsprecious fruit. Believers, redeemed by the precious [timios] blood of Christ (1 Pet. 1:19, NKJV), are of infinite value to the heavenlyFarmer. The word timiosis also used to describe the precious stones that symbolize believers who arebuilt on Christ, the foundation stone of God's spiritual temple, the church(1 Cor. 3:11-12). Paul likens unstable believers, on the other hand, to wood, hay and straw that will not last and will ultimately be consumed by fire when Christ comes (1 Cor. 3:12-15). It is important, therefore, to ask ourselves on a regular basis whether our energies are really directed toward what we value most, toward what and who is most precious to us!
Each one's work will become clear; for the Day will declare it, because it will be revealed by fire; and the fire will test each one's work, of what sort it is (1 Cor. 3:13, NKJV). Look at your life. What sort of work is it?
Peter. One of Jesus' "top" disciples. Walked on water, healed the sick, and even raised the dead. Pretty impressive credentials.
And yet Peter was just a "regular guy," just like you and me. He wasn't perfect. He knew what it meant to mess up. And he messed up a lot.
But despite his flaws, Peter knew what a Christian should look like. He even gave us a checklist; you can find it in 2 Peter 1:3-11.
Here some ways you can live your faith:
Know God. Peter says God "has given us everything we need for life and godliness through our knowledge of him" (2 Peter 1:3). So, to look like a Christian, we need to know God. And we do this through prayer, reading our Bibles, and hanging out with other believers
Flee temptation. Peter tells us to "escape the corruption in the world caused by evil desires" (1:4). Ask God often to protect you from sin, to give you the wisdom and courage to make good choices.
Show your stuff. Peter shows us what a Christian looks like when he tells us to "make every effort to add to your faith goodness; and to goodness, knowledge; and to knowledge, self-control; and to self-control, perseverance; and to perseverance, godliness; and to godliness, brotherly kindness; and to brotherly kindness, love" (1:5-7). Memorize that list of qualities, then "make every effort" to live them out daily.
Rate yourself. Peter says we should "possess these qualities in increasing measure" (1:8). Rate yourself on each of the qualities, using a scale of 1-10. (No 10s allowed, because 10s don't leave any room for improvement!) Ask a trusted friend to rate you on each as well.
Form a plan. First, thank God for those 8s and 9s; he's working in your life! Now ask yourself: "How can I improve in these other areas?" Pray about it. Read Bible passages about those qualities. Think of ways to put these things into action. You might pursue "knowledge" through an in-depth Bible study, or practice "brotherly kindness" by doing volunteer work on Saturday mornings.
Get a friend's help. Ask someone to hold you accountable, someone who will ask you the hard questions about how you're doing. Let's say you struggle with self-control, especially in the area of gossip. You need a friend who's willing to tell you when to pipe down. (Lovingly, of course!)
Listen to God. Be sensitive to the "nudging" of the Holy Spirit. God will remind you when you've messed up, and he'll let you know when you get it right.
Don't lose hope. Sure, you'll make mistakes—just like Peter did. But as you seek to live a godly life, you can cling to this promise from Peter himself:

"For if you do these things, you will never fall, and you will receive a rich welcome into the eternal kingdom of our Lord and Savior Jesus Christ" (1:11).
Timir Rice talked a big game in basketball. He sat in his sixth-grade classroom, humming and slapping his hand to the rhythm in his head. He went sparkly-eyed over a girl at school.
"The minute she walked into the classroom the world stopped for Tamir," his teacher Carletta Goodwin said. "They both would just gleam at each other. It was like, "Oh boy."
Goodwin spoke Wednesday at Tamir's memorial service, 10 days after the 12 year-old died after a police shooting outside Cudell Recreation Center. Tamir waved an airsoft pellet gun made to look like a real weapon, when a bystander called 9-1-1, according to police and surveillance video. Cleveland police sped a cruiser to the pavilion where Tamir stood, and shot him within two seconds.
Civil rights leaders declared Thursday that the grand jury system is broken when police are investigated for killing civilians — and they promised to push to fix it in a "year of change" in 2015.
The photo above was taken Tuesday night outside Los Angeles Police Department headquarters by The Times' Ben Welsh during protests of the grand jury decision not to indict a white police officer who shot and killed Michael Brown, an 18-year old black man, in Ferguson, Mo., this summer. The statement written on the sidewalk in chalk — "LAPD killed 1 person per week since 2000. 82% were black or brown" — is pretty striking. Have L.A. police officers really killed one person per week since 2000?
A quick search for that statement led us back to a story in the Huffington Post referencing a report from Los Angeles Youth Justice Coalition. The report says that 589 people were killed by law enforcement in Los Angeles County between Jan. 1, 2000, and Aug. 31, 2014.
Note that these numbers refer to the entire county, which is policed by several agencies, not just the LAPD, which patrols the city of Los Angeles. About 3.9 million of the 10 million residents of L.A. County live in the city of Los Angeles.
So let's look at each part of that statement. If we look at the county as a whole, as the report that appears to be the source for the chalk statement did, at a rate of one homicide per week since 2000, there should be more than 720 homicides attributed to law enforcement officials. Keep in mind that calling a death a homicide just means the death was caused by the hand of another, it is not a legal judgment of murder.
The Youth Justice Coalition reported 589 killings by police officials in that time period, a number very close to data gathered for the Homicide Report, which relies largely on the L.A. County coroner's records. The Homicide Report has recorded 590 homicides involving law enforcement officers in all of L.A. County between Jan. 1, 2000, and Aug. 31, 2014, and seven more since that date.
But the chalk writing only mentions the LAPD. So how does the department stack up?
According to Homicide Report data, roughly 38%, or 228, of the county's officer-involved homicides involved LAPD officers. This works out to about 0.3 killings per week.
So what about the claim of 82% being "black or brown?" It's hard to know whether this refers to only blacks and Latinos, or to all minorities. Assuming this means black or Latino, 27% of those killed by law enforcement officers in the County were black, while a little over 50% were Latino. So 77% "black or brown" puts us in the same general range of the chalker claim.
If we count only homicides involving LAPD officers, blacks account for 32% and Latinos 49% of all those killed, for a total of 81%.
Blacks make up about 34% of victims of homicides here, a chronically, disproportionately high number in a county and city where less than 10% of residents are black.
So is the claim of "LAPD killed 1 person per week since 2000. 82% were black or brown," true? The first part is false. The statement seems to mistake all county law enforcement killings for LAPD and then extrapolates to a weekly number that is too high, even countywide. The second statement, however, is close to the overall number for the county, and even closer when we take only LAPD-involved homicides into account.
Life's Most Difficult Lesson
Lessons are an ongoing part of life. Although an academic education comes to an end, we never cease learning vital spiritual lessons. The truths that God teaches us are invaluable and practical because they affect our character development, choices, and lifestyle. Their influence reaches beyond our earthly lifetimes all the way into eternity.
One of the most difficult faith lessons we will ever learn is to wait upon the Lord. Maybe you are facing a critical decision and don't know which way to go. Or perhaps you have been praying about a certain matter, but God is simply not responding. Is a difficult or painful situation wearing you down because there's just no end in sight?
At such times, the only thing we want is instant relief or immediate direction, yet Psalm 27:14 says, "Wait for the Lord; be strong and let your heart take courage; yes, wait for the Lord." To wait for the Lord means to remain in your present circumstances or environment until He gives further instruction. Far from encouraging passivity, this verse calls for an active choice to be at rest, trusting in God and His timing. It's not a cessation of daily activities but an internal stillness of spirit that accompanies you throughout the day.
Why God Lets Us Wait
Waiting is especially tough when a situation is stressful or a decision must be made soon. But understanding why the Lord hasn't answered our prayers, brought relief, or given direction can help us trust in His wisdom and timing.
Sometimes we are not ready for the next step. God has plans for us, but there are instances when He stops us in our tracks until we do a little "internal housecleaning." Maybe we have been tolerating a sin in our life or need to deal with bad attitudes or ungodly thought patterns. The Lord has places to take us, and He knows what baggage needs to be left behind.
The delay could also have the purpose of training us for His calling. David was anointed king when he was a young man, but he spent many years in the wilderness, fleeing from Saul. Through all the difficulty, God refined his character and sharpened his leadership skills. When the time was right, He brought him to the throne.
In the same way, God may keep you in an uncomfortable place, a boring job, or a challenging situation. But remember this: He is preparing you for something far better. Cooperate with His training program while you wait, knowing that His plans for you are good.
Perhaps all the details of God's will are not yet in place. The Lord is the master of time and sovereignly works out all the specifics of His grand design for humanity. No amount of prayer or fasting will move His hand until He is ready. When Moses saw the oppression of the Israelites, he tried to right the situation by killing an abusive Egyptian (Ex. 2:11-12). But the Lord used this situation to redirect him to the desert for 40 years until the king of Egypt died (vv. 23-25). Then He set His plan of deliverance in motion using a much humbler 80-year-old Moses.
At times the Lord's delays are designed to increase our faith. If He instantaneously gave us everything we wanted, we would never learn to walk by faith. But when we have only a promise from the Scriptures with no visible evidence to rely upon, then our faith is put to the test. Will we believe Him or our circumstances? By confidently clinging to God's Word and knowing that He has never failed to fulfill His promises, we will eventually see the evidence of His faithfulness every time.
The Lord wants to teach us endurance. Like it or not, the ability to persist under difficult circumstances is an absolutely essential ingredient of the Christian life. Scripture tells us that "tribulation brings about perseverance; and perseverance, proven character; and proven character, hope" (Rom. 5:3-4). Our hardships are designed, not to crush us but to refine us into the image of Christ. When we abide under the pressure with complete reliance on the Lord for His strength and perspective, we come out of the process looking more like our Savior.
Perhaps our attention needs to be refocused on Christ. It's easy to become so absorbed in our own concerns that we forget about Him, but nothing grabs our attention like a difficult or confusing situation. If God doesn't rush to give an answer or fix the problem, then we, in our desperation, start to make Him our main focus. However, there is a difference between seeking the Lord and seeking His intervention. If our thoughts are only on what we want Him to do for us, we've missed the mark. To wait for the Lord means our focus is on Him, not simply on our desired outcome.
My deficiencies in life are all a result of me not having patience and faith in God's plan for my life. As He has matured me to understand that His word is my strength, knowledge and protection my life has been so much better.
How We Are to Wait
The fruitfulness of our time in God's waiting room is very dependent upon our attitudes and mindset in the process. Fretting and pacing not only fail to speed things up; they also result in emotional turmoil. The Lord has a better way.
Wait patiently, quietly, and dependently. This kind of attitude is possible only for those who have submitted to the Lord's authority over them. If we believe and accept that He has our best interests at heart and can work it all out for our good, then we are able to rest in His right to choose the method and timing. When we truly trust Him, there will be no maneuvering, manipulating, or rushing ahead.
Stand upon God's Word. The Bible is our anchor in times of waiting. One of the wisest things you can do is to read the Scriptures every day, asking God to give you passages which will bring stability to your life. As I look back in my old Bibles as well as in my present one, I see marked verses that carried me through the tough times. Don't merely rely on prayer when you experience difficulty or require direction. Hang on to a specific word from God that will give you His perspective and promise in your situation. Then you can confidently pray, "Lord, here is what You promised me in Your Word. And You can never go against Your promises, so I will cling to this truth while I wait upon You."
Wait confidently, believing Him. Having submitted ourselves to God and anchored ourselves with His Word, we can confidently watch for His will to unfold. He knows exactly what to do and when to accomplish it. He has the power to rearrange any detail to bring about His desired plan. All we have to do is believe Him and watch for His intervention or direction.
Hindrances to Waiting
Knowing that the unfolding of God's will comes to those who patiently wait for Him, why do we so often go our own way instead?
We live hurried lifestyles. Our culture is action-oriented. To be still and wait for direction from God seems counterproductive, so we jump in to get results. Besides, sitting quietly with the Lord takes too much time. We prefer to ask Him for guidance in the car on the way to work. Our schedules are full, and the prospect of spending uninterrupted, unhurried time seeking the mind of Christ seems impossible. But that is the only way to hear His voice and know His heart.
We have a short-term perspective. Fast food restaurants, express checkouts, and drive-through coffee shops are proof of the "have it now" mentality in our society. If you doubt this, watch the impatience of people standing in line at the supermarket or sitting at a traffic light. We want everything quickly, but there's no fast track to spiritual maturity, and learning to wait on the Lord is a crucial element in the development of godly character. Our demand for immediate gratification has blinded us to the benefits of waiting for a greater reward. By learning to trust the Lord and rely on His timing, we will experience recurring benefits throughout our lifetime and in heaven as well.
We seek the advice of others. Where do you go when you don't know what to do? If you get on the phone and describe your situation to three or four friends, you will very likely receive different advice from each one. Although the counsel of others can be valuable, it should always be filtered through the truth of God's Word. Make it a habit to seek the Lord's guidance before going to any outside source. After all, He alone knows the specific plans He has for you.
We doubt that God will come through for us. When deadlines for decisions loom or unwanted situations remain unchanged, we might begin to wonder if the Lord will ever intervene. Our circumstances shout, "God has forgotten about you!" However, just because we can't see anything happening doesn't mean the Lord is uninvolved. His eyes roam throughout the earth "that He may strongly support those whose heart is completely His" (2 Chron. 16:9). When your eyes can't see the evidence, trust what you know is true.
The Results of Waiting
What can we expect from the Lord if we choose to let Him direct our path? First of all, He promises to hear and answer those who wait patiently for Him (Ps. 40:1) and give them clear instructions so they can follow His path (Ps. 25:4-5). They will also experience all the good He has in store for them, since they've remained in His will instead of running in their own direction (Lam. 3:25).
One of the most surprising results will be increased strength (Isa. 40:31). Normally,we feel strong when we are actively taking charge, plotting our course, and making things happen. But the Lord's ways are so different from ours. He promises to strengthen the one who remains still and quiet before Him, actively listening for His voice. He empowers us to endure the wait, and when He finally speaks, He gives us the strength to do what He says.
I don't know what you are waiting for, but I do know that if you believe what God tells you in His Word and patiently rest in His choice and timing for your situation, you'll experience a new spirit of joy and confidence. You see, the Lord is always faithful to those who seek Him and watch for His plans to unfold right on schedule. He never fails to come through. Believe His promises and rest confidently in the assurance of Isaiah 49:23: "Those who hopefully wait for Me will not be put to shame."
Questions for Further Study
To make the most of your time in God's waiting room, ask yourself these questions:
Where is my focus? Where is Jeremiah's focus in Lamentations 3:19-20? What deliberate change does he make in his thinking, and what are the results (vv. 21-23)? How does this new perspective transform his attitude about his situation and the Lord's purposes for him (vv. 24-26)?
Where is my strength? Read Isaiah 40:27-31. When it seems as if the Lord has forgotten us, how can the description of Him in verse 28 stabilize our faith? What does He promise to give those who wait for Him? According to Isaiah 30:15-21, where is our strength found? Describe the outcome of refusing God's way and running ahead of Him in our own strength. What will He do if we wait for Him?
Where is my hope? In Psalm 130:5, where does the psalmist place his hope while he waits? How can we know God will keep His word (Isa. 55:10-11)? How do the preceding two verses (vv. 8-9) reassure us when the delay is long or the process is confusing? What are the benefits of believing God while we wait (Rom. 15:13)?